Unlocking Gorgeous Curls with One 'n Only Products
Are you tired of struggling with your curly hair? Do you dream of luscious, defined curls that turn heads wherever you go? The curly hair method, combined with high-quality products from one-n-only.com, can help you achieve the hair of your dreams. We've seen countless creators using the curly girl method and we have created an easy step-by-step guide to acheiving this look at home. Let's dive into the world of the curly hair method and explore the range of amazing products available from one-n-only.com to enhance and embrace your natural curls.
Understanding the Curly Hair Method:
The curly hair method, also known as the "Curly Girl Method" or "CG Method," is a hair care routine specifically designed for individuals with naturally curly or wavy hair. The method revolves around eliminating harsh ingredients and techniques that strip the hair of moisture, and instead, encourages embracing and enhancing your hair's natural texture. The goal is to achieve hydrated, well-defined, and frizz-free curls.
Step 1: Cleansing with Care:
The curly hair method emphasizes the use of sulfate-free cleansers that do not strip the hair of its natural oils. One 'n Only offers a range of gentle, sulfate-free shampoos designed specifically for curly hair. Consider their Argan Moisture Repair Shampoo, which nourishes and moisturizes while gently cleansing your locks.
Step 2: Conditioning for Hydration:
After cleansing, it's crucial to provide your curls with deep hydration. Opt for a rich and moisturizing conditioner like our Moisture Repair Conditioner and follow-up weekly with the Argan Oil Revitalizing Hydrating Mask. This product helps replenish moisture, reduces frizz, and enhances your curls' natural bounce. Apply it generously, focusing on the mid-lengths and ends of your hair, and leave it in for a few minutes before rinsing thoroughly.  
Step 3: Styling and Defining Curls:
To enhance and define your curls, one-n-only.com offers a variety of styling products tailored for curly hair. The Argan Oil Defining Curl Cream is a fantastic choice to provide your curls with moisture, hold, and frizz control. Apply a small amount to damp hair, scrunching gently from the ends to the roots to encourage curl formation.
Step 4: Drying Techniques:
The curly hair method discourages the use of heat styling tools that can damage and disrupt your curls' natural pattern. Lightly ring out your hair with a t-shirt or microfiber towel in a scrunch formation to encourage hydration to form defined ringlets.  TIP: Flip your head upside down for added volume while scrunching.  Next, use a diffuser attachment on your blow dryer to dry your curls gently. Allow your curls to fall naturally without touching them to minimize frizz.
Step 5: Maintenance and Refreshing: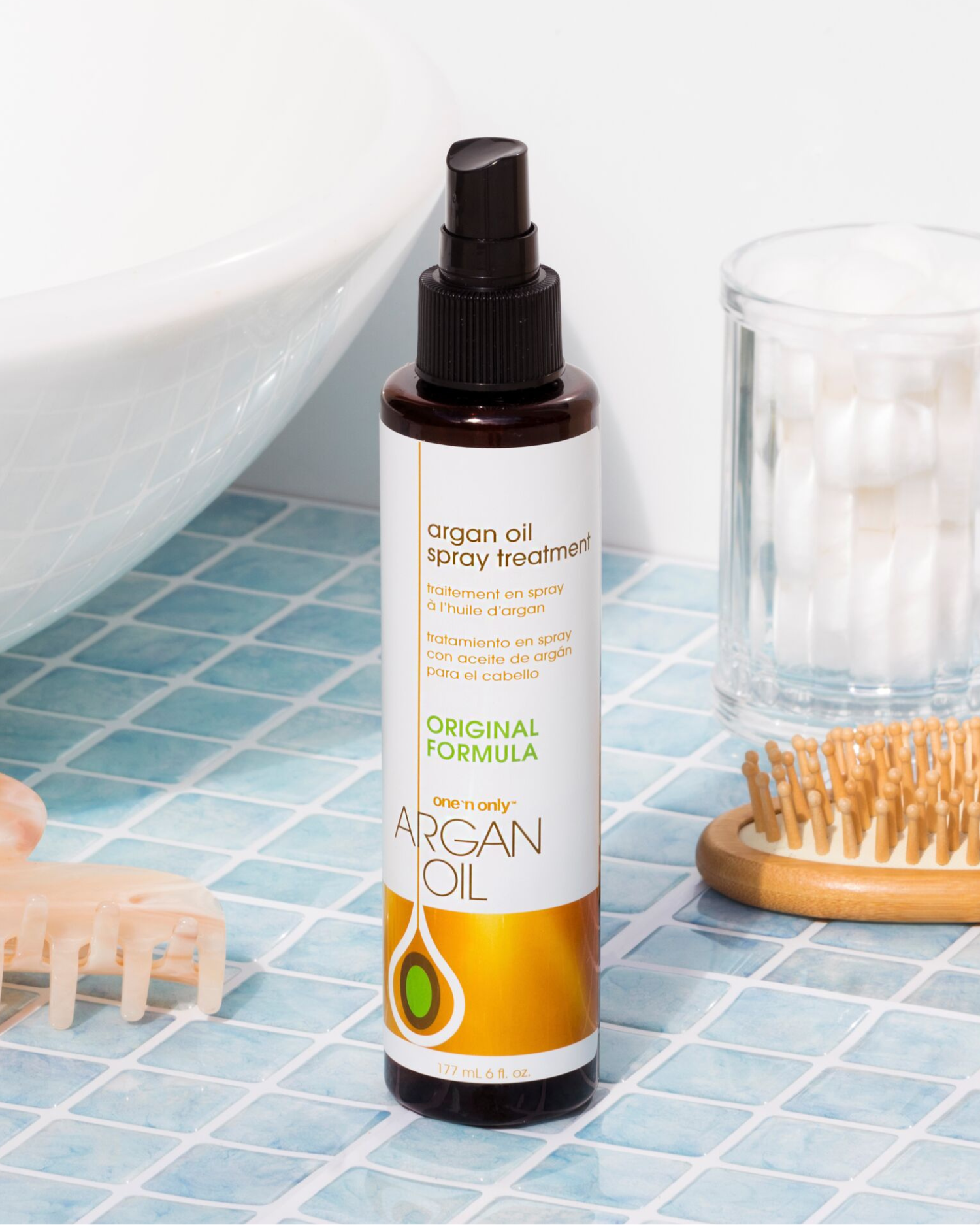 To keep your curls looking their best throughout the day, one-n-only.com offers various refreshing and maintenance products. The Argan Oil Spray Treatment is excellent for refreshing your curls between washes, reducing frizz, and adding moisture. Simply spray it onto your hair, gently detangle with your fingers or a wide-toothed comb, and scrunch to redefine your curls.
Conclusion:
The curly hair method, combined with products designed for your curls, can transform your curly hair journey. Embrace your natural texture, hydrate your locks, and define your curls with care using sulfate-free cleansers, nourishing conditioners, and styling products tailored for curly hair. Say goodbye to frizz and hello to healthy, beautiful curls that will make heads turn. Unlock the true potential of your curls!
Remember, everyone's hair is unique, so it may take some experimentation to find the perfect routine and products that work best for you. Embrace the process, have fun, and enjoy your stunning curls!